Have questions about plumbing? Our entire team receives specialized training regularly to ensure you're receiving the best information possible. From basic questions to complex  inquiries, we're here to help!
Interested in learning more about our services? Our team will take the time to discuss your existing plumbing issues or concerns and help you make smart decisions that best meet your needs.
AVAILABLE AT 8AM TO 5PM
E-mail: JDLeonard410@gmail.com
Phone: (440) 455-9625
Hours: Monday - Friday: 8am to 5pm & Saturday 9-12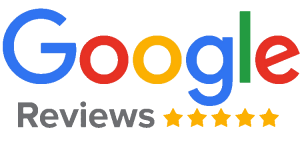 All I can say is call JDs. I was out of town and they not only fixed my issues, but Jessica from the office called me numerous times throughout the day to keep me posted on what was going on and potential cost of services. Jeff came out after hours to ensure it was all handled and fixed. Everything from beginning to end was dealt with in a professional and skilled manner, which I haven't seen from another company in decades! Highly recommend. If there were more than 5 stars I'd give them 100.

Michelle Altshuler


August 12, 2020

Our sewer was backed up and flooding in our basement (GROSS) We called JD Plumbing early on Monday and by the afternoon JD was out repairing the sewer line. Jeff was really professional, answered all of my questions, cleaned up after he was done. His price was comptetive with other suggested estimates. He even pointed out another potential problem we have coming down the pike, which will utlimately save us money. I am so grateful that we will be able to use our sinks and flush our toilets today. Can't put a price tag on that luxury. And that the smell is gone. I will be using them for all of our future plumbing needs.

Megan Christine Henry Tannous


March 1, 2021

I just had Jeff of JDS Plumbing install a primary and back up sump pump at my new home recently. Jeff was extremely easy to work with, his work was top notch and he made us feel so much in ease with the complete install. I have proper piece of mind now knowing that my sump pump and back up will not fail me when I'm not around. His rates were very fair and installation was done neatly and on time. Thanks so much Jeff. We would definitely use you again for our plumbing needs.

Slipry Slide


February 14, 2021

JD's Plumbing is the best! Jeff has helped us with several plumbing issues and always does a great job at a fair price. Whether it was an emergency or a scheduled appointment, Jeff was able to take care of our problem. He is extremely friendly, professional, knowledgeable and, most importantly, gets the job done. We have referred him to several neighbors and family members and everyone has had a positive experience! I highly recommend!

Swiftpcguy


May 26, 2020

Mike was professional and helpful with everything that was going on from the hot water tank to the sump pump. We will be setting up for a replacement of other parts as well. Jeff was pleasant and completely helpful and flexible about the hours that I could send him photos of the water tank. We would recommend this company to anyone looking for great quality of work and supreme service!
-Sammie D. Elyria, OH